You all might know by now how much I love
Artscow
! I have ordered some really cute things, like a tie for the hubby with a cute pics of our girls, and I got the coolest deck of cards with a different photo on EVERY card! Their prices are the best, and though it takes a loooong time to get your order (overseas here people), it is totally worth it! So, if this is for a gift, just order way in advance! It is way to late to order for V-day, but think Mothers Day now! Look at this cheap and adorable gift idea!!! Personalized Recycle/Shopping bags for only $2.99 shipped? WOW!!! A great end of year gift for the recycle-minded teacher, too!!! Snag your
Personalized Recycle Photo Bags
for just $2.99 shipped now!!! (*Note: $2.99 for single-sided bag, $3.99 for twin-sided bag) Oh, yeah, NO quantity limit, so order as many as you like for the $2.99 price!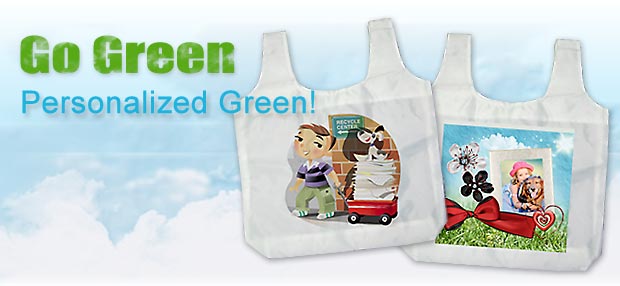 To take advantage of this deal,
Go Here
, choose your bag design and start uploading your photos. During checkout, use coupon code
GREENSHOP
, valid through 2/25. Your final cost will be $2.99 per bag shipped! Great deal!