Is it possible for a family of five to spend less than 1/2 of what we previously spent on all food/groceries, household needs and health and beauty items? YES! Come with us & take the Frugal Family Challenge!!! By shopping sales, using coupons, rebates and free gifts, we will attempt to drop our grocery bill to an all time low! Follow our family as we attempt to live on a budget 365 days a year!! YOU can do it too!
Saturday, December 26, 2009
$3.99 Pizza Little Caesars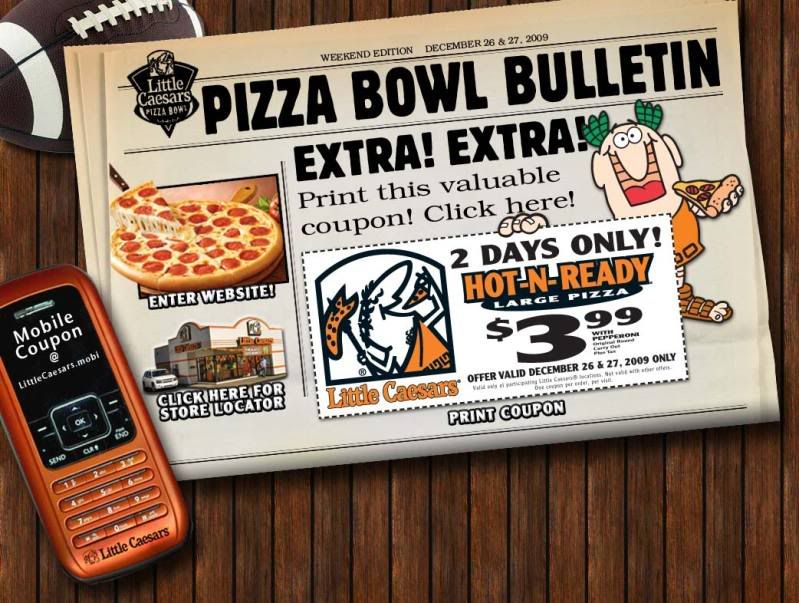 Today and tomorrow only (12/26 – 12/27), you can print
this coupon to get a large pepperoni pizza from
Little
Caesars
for only $3.99.